Southern California's Botox Specialist
Dr. Timothy Jochen. a board-certified dermatologist, is the founder of Contour Dermatology & Cosmetic Surgery Center and the specialized Laser Center at Contour Dermatology. He offers a comprehensive range of services to help people feel confident about their appearance at any age. Dr. Jochen is among the top 1% of Botox injectors in the nation and has more than 15 years of experience. He also has been voted a Castle Connolly Top Doctor by his peers in dermatology.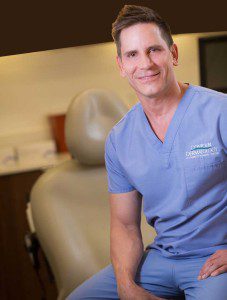 His extensive expertise in the use of Botox, in particular, has helped thousands of women and men reclaim a natural, more youthful look without surgery.
With his advanced training and clinical expertise, Dr. Jochen has emerged as one of southern California's most respected experts in these specialized areas as well:
Mohs surgery for skin cancer removal
Cosmetic laser treatments for facial rejuvenation
Facial fillers (Dr. Jochen is among the top 10 facial filler injectors in the nation)
Eyelid Surgery
Mini Facelift and Necklift
Facial and leg vein treatment
Tumescent Liposuction
Hair restoration and transplants
In addition to leading one of the region's most popular and comprehensive clinical practices, Dr. Jochen serves as assistant clinical professor at the University of Southern California (USC) in Los Angeles, where he has repeatedly been named "Teacher of the Year." He also is in demand as a speaker on medical and cosmetic dermatology to professional and consumer audiences around the world.
Learn more about how Botox can help you look younger.
Contact us to schedule an consultation for Botox treatment.