More men than ever are opting for Botox injections when it comes to  reducing fine lines and wrinkles that come with aging.
Men need Botox, too! Need a career booster? Guys, refresh your face and new with a Botox treatment. You will be amazed at the results and compliments you'll receive after your treatment.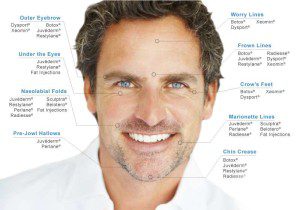 Botox can reduce the fine lines and wrinkles in your face and brow and create a younger looking you! Get ready to move up the corporate ladder after your botox treatment!